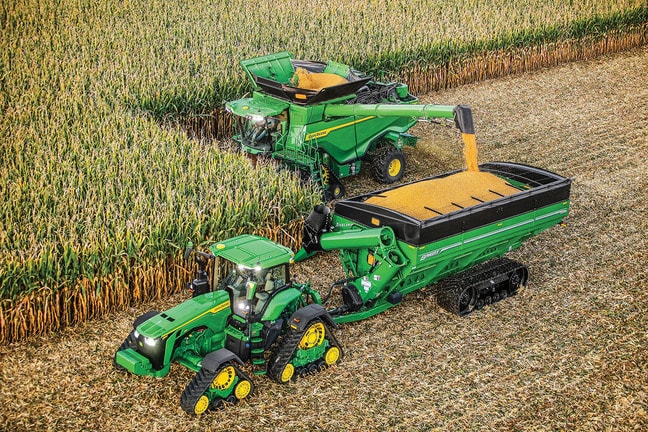 Guidance
Machine Sync Advanced Automation
Confidently unload crops on the go through reliable and automated machine-to-machine synchronization during a harvest operation.
Reduce operator-to-operator interactions by allowing the harvester operator to control the follower machine's position during the unloading process.
Decrease the likelihood of machine collisions, especially in dark or dusty field conditions.
Increase harvest efficiency by sharing machine locations, coverage maps, and guidance lines between up to six machines working in the same field using In-Field Data Sharing, in conjunction with Machine Sync.
Financing
Learn more about financing options for this piece of equipment including:
John Deere Revolving Plan account
John Deere Multi-Use account
Installment financing options
Equipment leasing
10 Year Platinum Warranty Package